Our sustainability strategy goes beyond basic regulatory compliance. We have built targets and objectives aimed at the industry's most significant areas of environmental impact, and we are continuously striving to improve upon our performance.
How We Make a Difference
As part of the Interoute group, we've contributed to the reduced consumption of virgin materials by 18% in the last three years alone, and saved enough energy to provide electricity for an average home for six weeks.
With a green future in mind, we are always looking for ways to better our products and processes. Even small measures, like enforcing idling restrictions to reduce fuel consumption, contribute to our end goal. More significant environmental strategies include:
Managing materials to reduce energy consumption
Promoting the use of recycled materials, thereby reducing the need for virgin aggregates
Using fly ash as an eco-friendly and effective replacement for cement
Engaging employees at all levels to contribute to an environmentally-responsible workplace
Interested in making your project more eco-friendly? We can offer products and solutions that are designed with sustainability in mind, from recycled content, to materials reuse and regional materials. If you're aiming for a Leadership in Energy and Environmental Design (LEED) accreditation, we'll work with you to meet the certification requirements.
Environmental Mission Statement »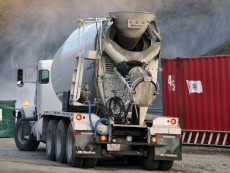 Ethics
Our guiding principles ensure we always operate in a responsible, respectful, environmentally conscious, and safe manner, within the organization and with our customers.
Safety
By promoting the safest possible working conditions, we ensure the health and safety of both our employees and our customers.
Quality
We will never compromise on product quality, which is why we can meet the strictest of requirements with zero loads rejected.